S-BOX is a practical and professional answer for prompt and efficient assistance when a vehicle breakdown or anomaly occurs; it reduces the time the vehicle is in the workshop and guarantees quality service to the customer.
With the optional devices connected to the Viasat Operations Centre, the solutions are enriched with assistance services and protection against theft.
The device allows the dealer to collect useful technical data for providing remote diagnostics, security and assistance services to the customer, also in case of a crash.
The BluBox line is characterised by a sophisticated design and an ultra-compact size that makes it easy to place and quick to install.
Viasat Group has a network of Operations Centres in Italy and Europe for the management of alarms and emergency procedures related to our customers' security. The direct management of the telematic and assistance service guarantees high levels of quality, in terms of reaction times and timeliness of intervention in case of need.
For customers with BluBox products, access to all Viasat appS services is available.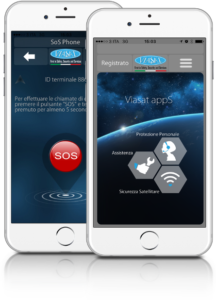 Contact us to find out how to activate S-BOX
Compare satellite devices
of the BluBox line
Functions and Services

K-BOX

S-BOX

Deadline scheduling

On-board diagnosis

Crash reporting and recording

Freeze Frame of the vehicle for error code details

Remote Error Memory Reset

Configuration of customer communication

Survival check

Crash Alarm

Lifting alarm

Remote engine start lock

Cable cut alarm

Emergency Assistance

Plus Assistance with V-Call

Optional

DiPiù Assistance with V-Call and K-Key

Optional

Viasat appS

Querying usage statistics

Telematics Reporting

Optional

Optional
Fill in the form for more information:
In Italy, auto insurance is becoming more expensive, and this trend is seen across the country. According to the latest report released by…
The Aci-Istat report on road accidents in 2022 has been published , we have already talked about it in a recent news item-…
Long-term renting of cars and SUVs is increasingly liked and is becoming, in Italy, a valid solution to be able to have a…