Innovative satellite system moto
SlimBox Moto is an innovative satellite system, designed to protect motorcycles/scooters and the safety of motorcyclists. The highly compact and small device is installed on board the vehicle and is equipped with GPS and GSM/GPRS technologies. It has satellite tracking functions, on-demand theft management, and an automatic crash alarm (motorbike on the ground).
It is a safety tool that protects the motorbike against attempted theft and provides the rider with 24-hour assistance and protection via the Viasat Operations Centre (in the event of breakdown, accident or danger).


Contact us to buy  SlimBox Moto
For customers that activate SlimBox Moto, access to all Viasat appS services is available.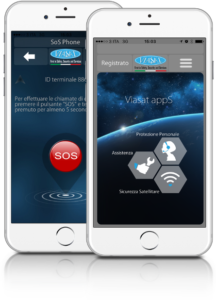 Motorcycle riders can feel safe and protected, thanks to the emergency call functions which, in the event of a motorbike on the ground, an accident or theft, allow the Viasat Operations Centre to be called for assistance and help H24
The device is straightforward and quick to install, doesn't require any modifications to the vehicle and has a very low level of battery consumption.
Fill in the form to receive information:
European Union Regulation 2021/1228 has introduced several innovations to the road transport sector. Specifically, starting on August 21, 2023, all newly registered commercial vehicles with a…
The positive trend in the European auto market also continued in August, the thirteenth consecutive month of growth in registrations, with 904,509 vehicles…
Excise duty recovery in trucking is a tax measure specifically designed to support businesses that use diesel fuel for commercial and logistical purposes….