The easy-to-install security device
Viasat SlimBox is the new small-sized satellite tracking system.
It has all the functions and features of a modern 'insurance box' with the advantage of maximum simplified installation, such that it is available to everyone.
The device, with IP65 protection, can be easily and directly installed in the engine compartment, thanks to a simple two-wire cable harness with forks for connection to the battery. It is also available in a version with a power supply through the vehicle's OBD connector.
Viasat Group has a network of Operations Centres in Italy and Europe for the management of alarms and intervention practices related to our customers' security. The direct management of telematics and assistance services guarantees high levels of quality, in terms of reaction times and timeliness when needed.

Contact us for activating SlimBox self-install
SlimBox customers can use the Viasat appS to turn their smartphone into a personal security device.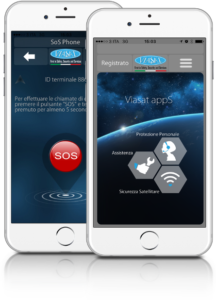 See the tutorial illustrating how easy it is to install the SlimBox device!
Installation can be done directly by the customer, following the instructions provided. However, it is always possible, upon request, to contact a Viasat installer.
Fill in the form for more information:
European Union Regulation 2021/1228 has introduced several innovations to the road transport sector. Specifically, starting on August 21, 2023, all newly registered commercial vehicles with a…
The positive trend in the European auto market also continued in August, the thirteenth consecutive month of growth in registrations, with 904,509 vehicles…
Excise duty recovery in trucking is a tax measure specifically designed to support businesses that use diesel fuel for commercial and logistical purposes….